There's so much noise in the market about writing copy.
There are formulas, frameworks & templates.
And while all of them are great—it becomes a bit of a mess when you start mixing & matching them to create a sales pitch.
That's why, in today's newsletter, I'm going to tell you 5 questions that'll help you write irresistible copy.
These 5 questions will:
-Make your writing process easier & faster
-Help you divide copy into snackable parts
-Force you to think from a customer's perspective
Let's dive right in, shall we?
Question 1: What's my problem?
People buy products to solve problems.
And they want to solve those problems to become a better version of themselves.
As a copywriter, finding problems is an essential part of customer research.
How to do this: Review mining
Go to review sites like Amazon, Trustpilot, or even the company's website.
See what customers are saying about the product.
Do you see a recurring problem or an excellent solution being repeated? That's your copy's talking point.
If it's a problem, agitate it. 
If it's a solution, write the opposite of that solution as the hook and agitate it.
There's your starting point.
The next question? Solution.
Question 2: What's your solution?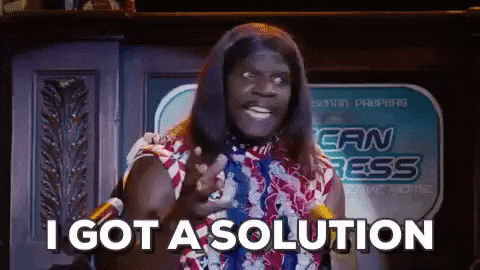 This is time for your product to shine.
It's the knight in shining armor. 
The savior from worries your customer has.
Positioning your product as a solution means fighting customer objections with EXACTLY what your product/solution has.
Let me explain this with an example:
Alex Cattoni, one of my favorite copywriting content creators, runs her once-a-year copywriting program.
She doesn't position the course as copywriting 101 or a tutorial.
Instead, she has identified the biggest problem of her target audience.
Aspiring freelance copywriters that want to build a portfolio.
So she starts with that problem and positions her course as an 8-week copywriting workshop that helps you build all major copywriting assets to fill your portfolio.
That's genius.
Her product solves the problem for aspiring freelance copywriters without a portfolio to build the best portfolio they can with copywriting training and be on their way to finding their first client.
Lesson: Find a specific problem and position your product to solve that uniquely.
Question 3: How will it benefit me?
This is rather straightforward.
People are looking for selfish pleasures called benefits.
Benefits allow you to:
-Tell how it makes your customer's life better
-Tell why your product is better than the competition (unique benefits)
-Tell a reason for you choosing that product
Essentially, it answers the "what's in it for me" question.
A course might sell videos, workbooks, templates, live calls & more as deliverables or features.
But benefits include being a better copywriter and earning 6 figures, building a diversified portfolio from scratch to find clients, and so on…
Question 4: Can you prove it?
This is where your customers are looking for confidence.
They might be having a hard time believing you, but if you can reduce or remove risk—they're in!
Proving it to them means showing confidence in your offering.
Reduce the friction of adoption and see the sales role in.
Proving it includes:
-Free trials/freemium versions
-Money-back guarantees
-Full refunds without questions
-Time-bound guarantees
And the likes.
If customers believe there's little to no risk, they'll always be more than willing to try. And that's what you want.
Question 5: Do others trust you?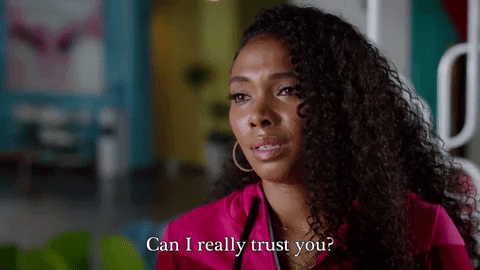 Ahh…the strongest bit. 
Social Proof.
The classic situation of people believing buyers, not sellers.
Be it: 
-Reviews
-Word-of-mouth (best)
-Referrals
-Testimonials
-Case Studies
This is what persuades people to the next level.
The force is strongest with this one because, as a seller, to people, you'd mostly come across as someone trying to make their wallet lighter.
But when people like them buy, they start believing you.
I have bought so many things impulsively literally after looking at reviews only, and that says something, doesn't it?
To sum up:
Start with 5 questions to write stellar copy:
-What's my problem? 
-What's your solution? 
-How will it benefit me? 
-Can you prove it? 
-Do others trust you?
All your research, frameworks, templates & psychological triggers will fit right in—once you nail these 5 questions.
Oh! and another secret…you can use these questions not just to write copy but for general online writing anywhere.
Which of these questions takes you one step closer to buying?
Let me know in the comments!