Welcome back to a crispier, bite-sized version of "Why is this a good copy?"
If you're reading this on my blog, welcome to the first episode of a series where I dive deep into what makes this copy (the one I'm about to review) good. 
Today, I'm talking about an email copy from a brand called Artifact Uprising.
This brand deals in personalized gifts printed on books, photo frames, and more.
And this thing of beauty (below) stayed with me for a long time.
Header
The photo has a nice warm vibe to it that's not only brought out by the warm colors. But also the warmth of the family sitting behind that window.
And in the middle sits a headline that intrigues you but in a positive way. 
It's like the warmth of the message is being transferred from headline to body copy, and you're here to witness it.
The Body
What an absolute delight to read a copy that has no upsells, CTAs, or sales B.S for a change.
Pure emotions are brought to life by descriptive writing with word couples like belly laughs. I'm positive you haven't heard this word, but you can guess with pretty good accuracy what it means.
The second para keeps you hooked with emotions. It strikes a chord because the opening line focuses on the ownership experience. 
In this case, that's thanksgiving and the most relatable memories attached to it, ending with "thank you" that adds perfection to the touch.
The last paragraph expands on the same visual acrobatics of what it feels like to sit at a table with your family while the festive season cuddles you up with gratitude.
Ending
Last two lines are the perfect setup for wordplay, with "perfect" being the key word.
I won't talk about any key takeaways except what the right set of words can do to stir up emotions.
If you could grasp the power of words from this example,
You know the value of a good copy already.
Would love to know what you felt about the same!
Let me know in the comments.
Ending note
A copy that evokes real, genuine emotion is the one that stays with you for the longest time. 
It not only makes your brand more recognizable. But also increases the chance to relate to your product better.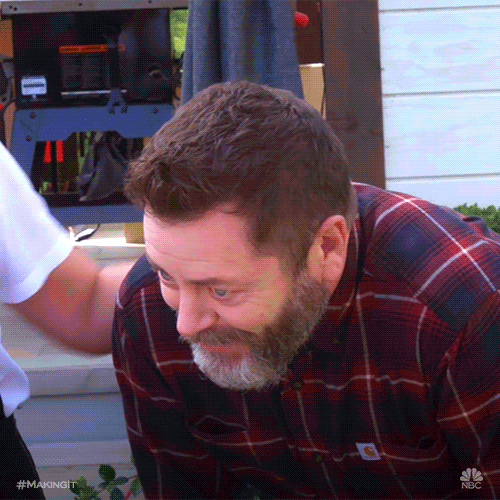 With so many options to choose from, email still remains one of the best forms of copy to adopt as a brand.
It's personal and hits harder.
Also, finally, on the ending note, make sure you follow me on Instagram & Linkedin to see my full roster of "Why is this a good copy?" episodes.